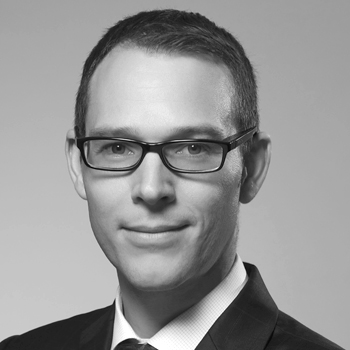 Advisor to the Board of Directors
Markus Scherer is a Consulting Director for Ipsos Business Consulting and is responsible for leading the practice in Hong Kong. Markus has been leading the practice in Hong Kong for the past five years. Prior to working in Hong Kong Markus was based in Shanghai, where he lived and worked for 10 years. Markus advises his clients on growth strategy including both organic growth and expansion strategies, mergers and acquisitions, and also provides Industry Consultant services for companies planning their initial public offering (IPO) in Hong Kong.

Typical organic growth strategy engagements include market and competitor analysis, full market entry strategy development, segmentation and targeting strategies, industry benchmarking analysis and best practices development across Asia Pacific.

Markus has spearheaded the development of the Drone Centre of Excellence within Ipsos Business Consulting, following the adoption of drone technologies across different segments in Asia. The initial focus has been within the agriculture segment where the adoption of agriculture drones, especially in China has increased significantly over the past three years. Over the past years Markus has authored many thought leadership papers covering the automotive industry and recently also for agriculture drones. He also speaks frequently on various topics at industry invents.

Markus holds a 'Diplom Volkswirt' (Masters degree in Economics) from Albert Ludwigs University in Freiburg, Germany. Markus is multilingual; he speaks and writes fluent English, German and Chinese Mandarin.